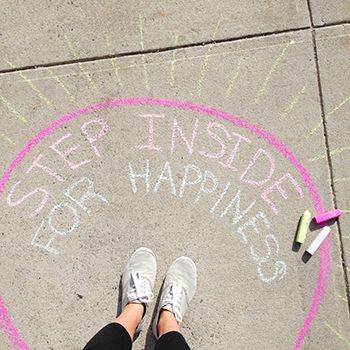 I fee like we sometimes focus way too much on the negative things that go on instead of focusing on the good + happy. And then I found this sweet new
link up
that does just that. Focuses on the good. Because it's the simple things that matter most and that can inspire you more than anything.
So, here's my list of 32 things that help get me through, in no particular order.
1// Country music
2// Watching old mystery shows with my mama
3// Coffee coffee coffee
4// Football + baseball season
5// Miss Taylor Swift
6// The sound of a record crackling
7// Gilmore Girls + FRIENDS
8// Pretty much any smell from Bath & Body Works
9// When my favorite stores have sales
10// Writing
11// Me + Jesus time
12// Sweet summertime
13// Lipstick
14// The feeling of getting into a really good book
15// Pretty nail polish
16// Yoga
17// Driving around in my Jeep soaking in the sunshine
18// Puppies. All the puppies.
19// Getting compliments on an outfit
20// A good eyebrow day (Am I right ladies?)
21// Justin Timberlake
22// Getting that pinterest inspired craft
just right.
23// Snuggling into fresh clean sheets
24// Laughing with family
25// Antique stores
26// The lovely little device they call a Keurig
27// Watching Dick Van Dyke, one of my favorite old sitcoms.
28// Aimlessly wandering through Target, trying my hardest to not buy everything I see
29// Hearing little kids say my name (It's just the sweetest)
30// Finding childhood shows + movies on TV
31// Watching sports with my dad
32// Concerts
Be happy.